Residential Electric Service
Here at Ryan Electric, you can count on us for your residential electric needs. We are the Lenexa electricians who choose to make sure that our customers are properly taken care of. Residential work is not just something we've "tried out" for a little bit and then pretend to be the experts, residential electrical work is 90% of the work that we do! This is important because we have seen it all and done it all when it comes to what can go wrong in your home. That's why we're very intentional with all that we do.
Highly Trained & Experienced Electricians
We have plenty of experience in many areas as Lenexa electricians. However, we definitely want you to feel confident with Ryan electric when you need your residential needs taken care of. If you haven't had the chance yet, please take the time to read our reviews online because we have over 100 5-star Google reviews. We say this because we want you to be confident that we can take care of your concerns when you contact us. We want you to have the best experience possible when you give us a call so we're looking forward to helping you.
Whether you're needing new circuits for hot tubs or car chargers, we are here to help with all your electrical needs as your Lenexa electricians. We are committed to meeting your expectations and satisfaction on every project!
YEARLY ELECTRICAL HOME SAFETY INSPECTION
A lot of us just forget about the electrical system in our homes.  The lights turn on and all the outlets work, so we just assume everything is good to go.  While this is the case a good majority of the time, there are actually quite a few issues that can be brewing under the surface.  And for that reason, YES!  A home electrical safety inspection is a good idea for every home about every year or so – No matter the age. 
ELECTRICAL CODE IS ALWAYS CHANGING
When you can, ask us about our home safety electrical inspection. This takes a detailed look at your entire electrical system to make sure that everything is in a safe condition so that you don't have to worry about the safety of your electrical system. And most of all this is a great way to ensure that your home is safe when utilizing your electrical system. The purpose of this as Lenexa electricians is to really bring you peace of mind in your home. This is absolutely essential to the services that we offer because we really want to provide you with safety in all that we do.
With our 12-point home safety electrical inspection we are focused on the value and safety that we can bring you. We take pleasure when we see a home wired safely and can report to you, that your home meets code safety standards. We are not interested in sales, only the safety of your home. This is important because it sets us apart from other Lenexa electricians in the area. It allows you to understand that our top priority is in the best interest of our customers. It's important to demonstrate to our customers that they can trust us. When you call us, we build long-lasting relationships with our customers because we choose to meet your needs, not our needs. There is no pressure in repairing or upgrading, we just want to make sure that we educate our clients along the way so that there are no surprises and that they are in the safest environment they can be in their own home.
SCHEDULE ELECTRICAL SERVICE TODAY!
WHAT WILL THE ELECTRICIAN CHECK WHEN THEY COME OVER?
There's a number of things, a professional electrician will look at when they're evaluating the electrical in your home. Some of the primary items on the checklist are:
Wear and tear on your outlets and electrical system.
Making sure the proper safety devices are installed in your home.
Checking smoke detectors. The National Fire Protection Association (NFPA) recommends checking smoke detectors monthly.
Checking ground fault circuit interrupters (GFCIs) around water or on the exterior of your home. Most manufacturers recommend testing GFCIs monthly.
Checking for arc fault circuit interruption that you would find at your electrical breaker box.
Surge protection for your home to eliminate the dangers of lightning strikes or power surges from the utility company.
Looseness of outlets, switches, and wires.
Ensuring an animal has not got up in the attic and chewed up some wire.
Outdoor problems such as wiring damage can be caused as your home settles and pulls away from the meter.  
Checking the general condition of the wires coming across your backyard, or underground to your house. The connection points can go bad. There can be looseness on the riser or the mast extending up through the home.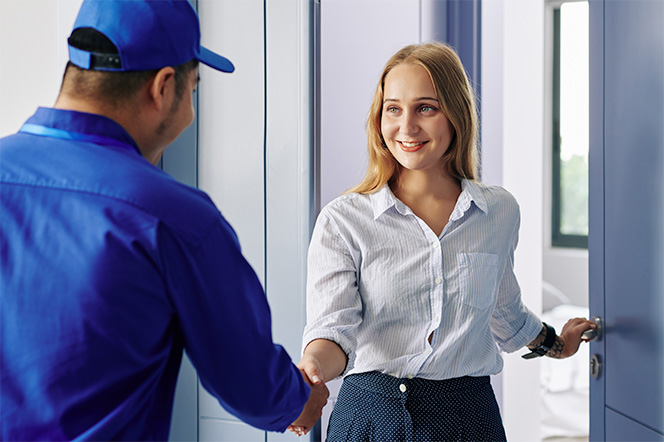 Those are just a few of the main items on the checklist. And for particularly old houses you may not even have some of these needed electrical devices in your home at all, and that would need to be addressed for your safety.
If you're having electrical problems, or just think it's time to have an electrical inspection, CLICK HERE to contact us.  We'd be happy to stop by and ensure your electrical is safe, updated, and functioning at its best for you and your family.